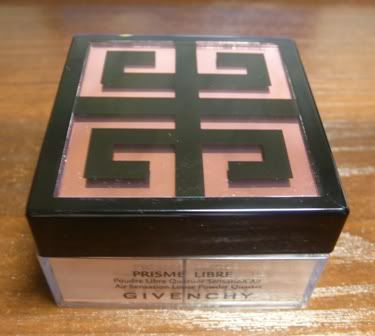 To start with, I have to mention, that I have this loose powder for quite some time, and when I bought it I was
probably
blinded by it's beautiful look, because it is soooo expensive.

The packaging says "loose powder quartet air sensation". My shade is called Delicate Beige 2, and it is very light colo

r (actually it's a bit too pale for me so that's a bummer). You get 20 grams product, which is a lot of powder and it lasts for ever

.
The smell is light and pleasant
, and it's gone straight after you ap
ply it.
Each packaging of powder comes with four colors (mine comes with light beige, pink, very light purple and very light peachy color) and each of them are hold separated and with their own sifters. This is great and unique packaging, but most of the time when I

use it, pink colored powder always gets more that others and it end up looking little bit too pink. It's also not that convenient, if you want to apply it not with sponge, but with powder brush, because when you put powder on the lid, you get separate colors in different amount, so the color always differ.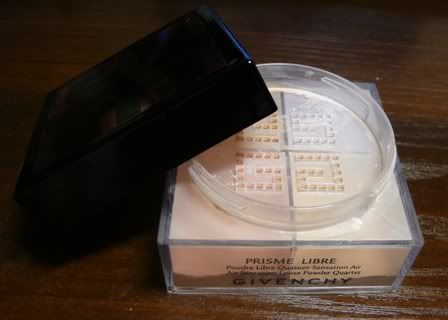 Apart of the packaging, it is a very sheer, lightweight, matte powder, so it does not give any coverage. Givenchy website says that

it has two unique ingredients (
Copolymers- microspheres filled with air which are like bubbles on the surface of the skin
and Particles of titanium- 1000 times smaller than those usually used in classic loose powders) which is used to give you a very light and transparent finish, what it really does.
Sometimes I try to use this on my bare skin only with some concealer, if my skin is in it's best condition (I mean without too visible imperfections), just to brighten up my face. Most of the time I need coverage and used with liquid foundation Givenchy loose powder does a great job setting it and absorbing the oils

.

This powder does not settle into fine lines or cake and
also makes my large pores look smaller and skin look more even. Sometimes it looks a bit powdery after using it but after few minutes when it mixes with natural skin oils you cant see it at all.
All in all, the packaging and color could have worked better for me, but
I still like the product and I'll continue using it.